29 Aug

Flexibility – August 2019 Newsletter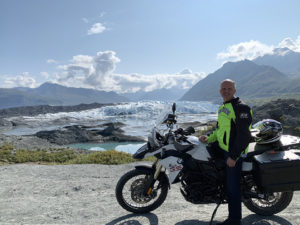 Sometimes life throws us a curveball.  I experienced a minor one recently, when I traveled with some of our team members to Alaska to participate in the Lost Lake Run, benefiting Cystic Fibrosis. This is a special perk we offer every year for employees who qualify; it's a beautiful course and a great cause.This year the race was canceled at the last minute, after I and the other participants from our company had arrived, due to the two wildfires that have been raging both north and south of Anchorage since early June. 
First of all, let me say that I am grateful to the firefighters that are protecting life and property. I believe at last count over 50 homes have been lost; our inconvenience is nothing compared to the devastation that some people are facing.
At the same time, I appreciate the flexibility of our employees who had traveled all the way to Alaska  for the race. They were flexible with their schedules and ended up hiking the over 15 miles of the Lost Lake Run on other trails that were not affected by the wildfires. We turned an inconvenience into an adventure, and ended up having a great experience.  
Flexibility is necessary in business and in life. We cannot control Mother Nature any more than we can control the ever changing insurance rules. RBS thrives on being flexible; we never know what rules or new quality program Medicare will come out with, so we have learned to pivot with the changes.  We take the burden off of our clients, so that they can focus on the health of their patients. 
I hope that whatever life brings you this fall, that you are able to be flexible and find a way to enjoy the experience.
Grateful,
Dan
To view RBS August 2019 Newsletter Click Here.