11 May

COVID-19 and Cancer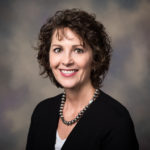 Anyone suffering from information overload? There are people who have the news on 24/7, some won't listen to any news whatsoever, and then there are those who limit themselves to one hour a day of news. While some folks may garnish a sense of comfort from the plethora of information that is available, others get awash in the fact there are so many unknowns surrounding COVID-19.
Being a breast cancer survivor who has been in the medical profession my entire life, I tend to just focus on the scientific information available and ignore the rest. I have come to realize the blessing that the "sticking to the science" attitude has been for me, but this has never been more apparent than during my recent conversations with other cancer survivors. There are breast cancer survivors out there who are scared and are reliving the unknowns that they experienced after their cancer diagnosis. They are shocked when they recognize they are suffering from PTSD during this pandemic. Obviously, this is not specific to breast cancer patients but is being felt by many cancer patients today.
If you are a healthcare worker, I encourage you to be cognizant of this as you work and interact with cancer patients and survivors today and in the future. They may seem a bit weary, have trouble sleeping or concentrating, and be especially fearful. They are not alone in these feelings, but these emotions can seem exceptionally difficult for cancer patients and may have a negative impact on their treatment and/or recovery. Now more than ever, your patients will benefit from you being the best, most supportive, caring individuals that you can be.